Panda Farm was established in 2009 and is located in Makara, Wellington. Panda Farm specializes in the construction of quality outdoor wooden products. All Panda Farm products are NZ made and come with a 12-month guarantee. Many of our products can be custom built to match your specific requirements. Selected items can be viewed prior to purchase at our Makara site.
Panda Farm products can be delivered within the Wellington region and shipped throughout New Zealand. Please ask for a price to deliver/ship your item.
Please contact us if you have any questions.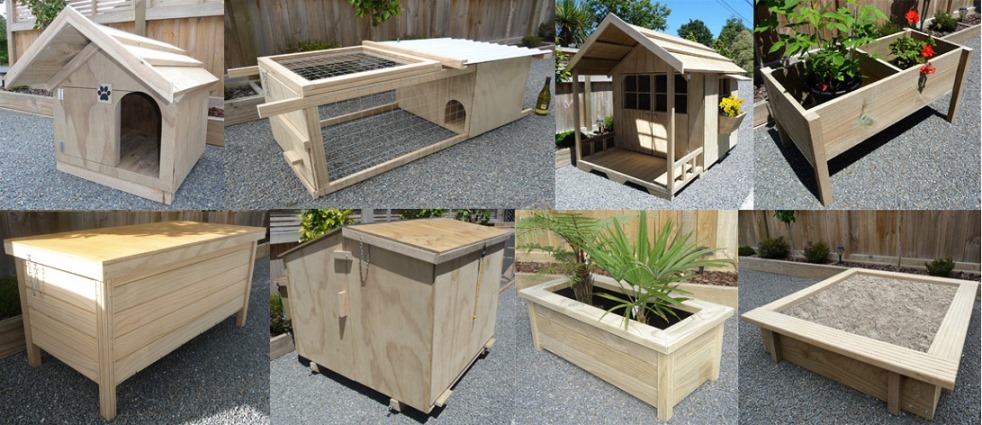 Please contact Panda Farm at:
04 476 4545 or 027 215 9356
info@pandafarm.co.nz
Panda Farm products include:
Outdoor pots and planters

Outdoor pet items including dog kennels/runs, chicken coops, rabbit hutches and fish ponds

Outdoor storage items including storage boxes, storage cupboards and storage shelves

Outdoor children's play items including wendy houses and sandpits

Outdoor furniture including garden seats, planter box benchseats, tables and mirrors

Miscellaneous outdoor items including pedestrian ramps, pedestrian steps, letterboxes, pedestrian gates, fence units and trellis units
A complete list of all Panda Farm products including pictures, details and prices can be found in our Product Catalogue. To download our latest Product Catalogue (pdf) please click on the following link Product Catalogue (pdf)
Panda Farm can also be found on Facebook.
Instructional pdf documents: